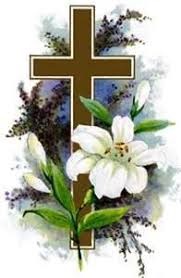 Funerals
If you are visiting this page because you have recently been bereaved, we want to offer you our condolences at this sad time.
Arranging a funeral
If you need to arrange a funeral for a loved one, you first need to approach a Funeral Director.
The priest will help you select appropriate readings and religious music for the Mass. Family members are encouraged to be involved in the various parts of the liturgy, whether that is reading, bringing up gifts or being involved with the music.
Funerals take place at the 10.00a.m. daily Mass in Holy Family church or 11.00a.m. in St. Mary's, Stewartstown and in Ss. Mary & Joseph's.  On Sundays funerals take place during either the 9.30am or 12noon Masses in Holy Family Church or during the 10.30 am Mass in St Mary's Church.
Children at funeral services
Some adults are anxious about whether it is appropriate for children to be present at funeral services. Children need opportunities to grieve just as much as adults. Some children want to be present at funeral services, whilst others don't. Our advice is to listen to the child and, as far as possible, follow their wishes.
After the funeral
Supporting those who have been bereaved through a time when there are so many adjustments to be made is an important part of the Church's ministry. The parish team will visit with the family in the period after the funeral. A month's mind Mass and 1st anniversary Mass are an important aspect of our tradition. In November each year a Remembering Service will be held for those who have died that year and all families who have been bereaved are invited to participate in that service.