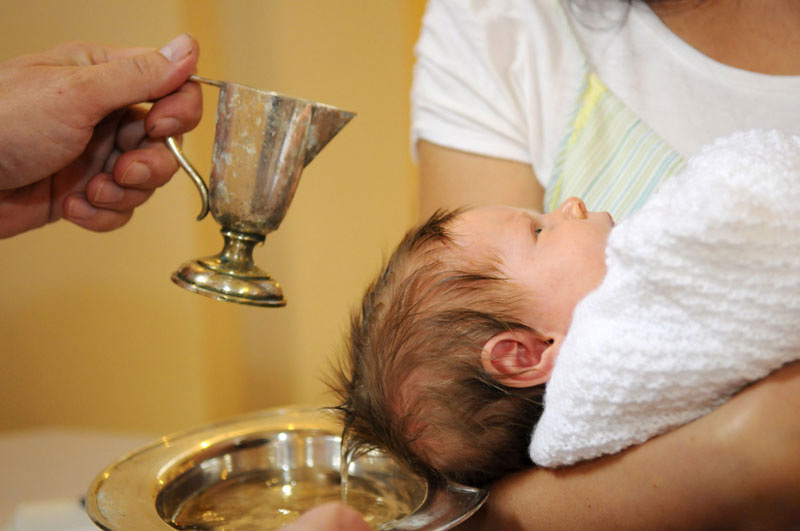 Recently the parishes of the pastoral area (Ardboe, Clonoe and Coalisland)  engaged in a process of training the baptismal teams for each parish. In this parish the baptismal teams have been in place for a long time, but in the other parishes this is a new development. The training of the new and in our own case, current members of the baptismal teams was facilitated in St. Mary's hall in Stewartstown by two pastoral workers from the diocese.
The new teams will be commissioned in the parishes next weekend. In our case this will be done at the 6.00p.m. Vigil Mass on Saturday 2nd December. This short service during Mass will introduce the baptismal team to the parish community as well as formally re-institute their ministry.
One change that will take place henceforth is that the teams will no longer go to visit the families in their homes prior to the baptism ceremony. However on the 1st and 3rd Wednesday of each month, beginning 6th December, a meeting will take place in the O'Brien room. This meeting will be for parents and godparents of candidates who are due to be baptized in either Holy Family or St. Mary's, Stewartstown. At this meeting each family will be given an outline of the service, instructed on the meaning of the sacrament and also presented with a special candle that can be used at baptism, First Holy Communion and Confirmation. The meetings will be led by Deacon Malachy (baptismal team co-ordinator) and members of the baptismal team.
Bookings for baptism must be made 1 month in advance through the parish office on Tuesdays and Wednesdays between 10.00am and 4.00p.m. or via email on coalislandparish@yahoo.co.uk.